The World's Most Compact and affordable Slipmeters!
Everyday tools for monitoring floor safety and maintenance.
Designed for portability and for field use.

IMPROVE SAFETY
When it comes to floor testing or floor friction testing to monitor floor safety for slip and fall prevention, one needs a proven Tribometer or Slip Meter to determine if a floor or walkway is safe. Our meters are proven.
Reduce Negligence
A simple test of the coefficient of friction level of your floors and walkways will provide valuable data about safety levels and ongoing maintenance. Keeping records of COF monitoring and enhancments can be useful in defense of negligence litigation.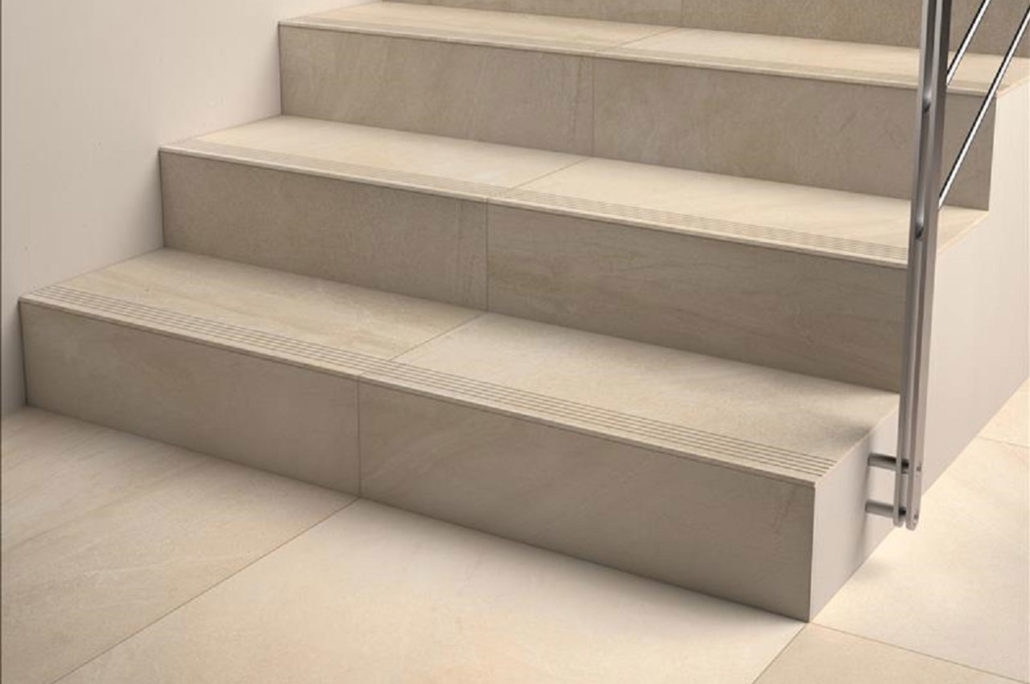 Manufacturing
tribometers since 1993
Wanna know about any new updates in the industry?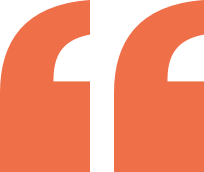 Easy To Calibrate, Easy to Use
Simple to follow instructions. Perform test in seconds. Designed for ease of operation and handling. Lightweight, complete kit is less than 8 lbs.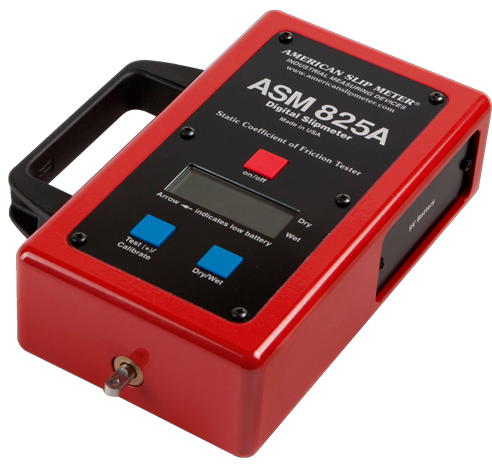 Smaller and easier to use than other DCOF devices. The meter tests to the industry standards for DCOF and is designed to reduce or remove the variables between different operators using the equipment.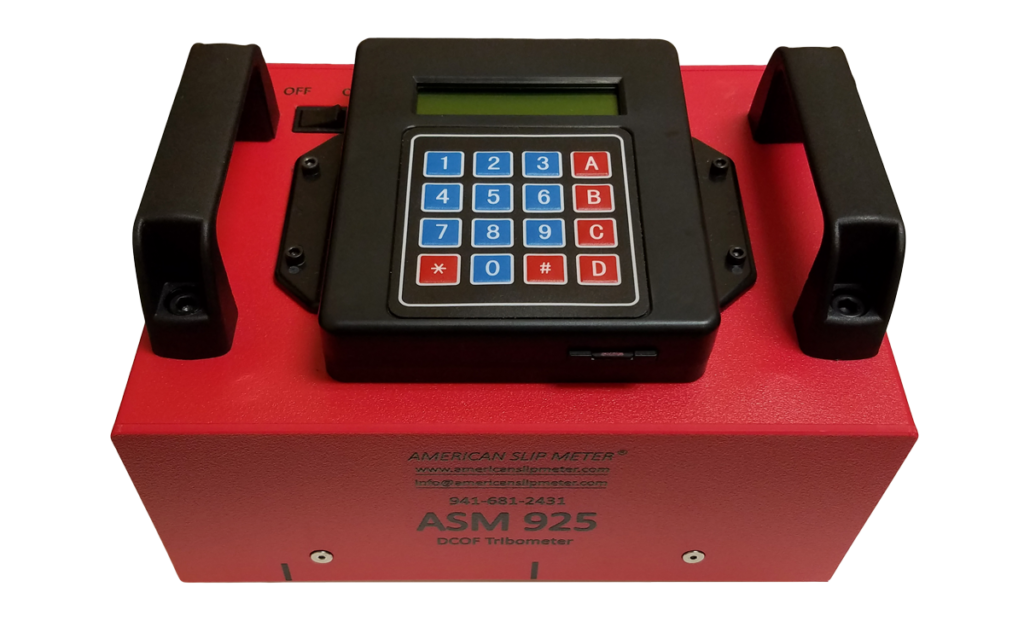 Combination Slip Meter Kit
Order the Combination Slip Meter Kit and Save!
You'll get the ASM 925 DCOF and the ASM 825A SCOF Meters in this one kit.
Celebrating over 25 years of slip and fall prevention!