Learn more about static and dynamic coefficient of friction measuring devices and why they are used.
Everyday tools for monitoring floor safety and maintenance.
Improve Safety
Reduce Negligence
A simple test of the coefficient of friction level of your floors and walkways will provide valuable data about safety levels and ongoing maintenance. Keeping records of COF monitoring and enhancments can be useful in defense of negligence litigation.
Why You Need It
Insurance studies in the food and beverage industry, an analysis of over 225,000 worker compensation claims, revealed that slip/fall accidents accounted for over 40% of dollar claims paid out.
The Americans with Disabilities Act (ADA) calls out that floors and walkways shall be slip resistant.
The previous American Disabilities Act (ADA) passed by congress in July 1992 Title III notes: For all business open to the public, The Architectural and Transportation Barriers Compliance Board (ATBCB) recommends flooring and walkways have a coefficient of friction level .60 or above and .80 for ramps.
OSHA sets many requirements for safe floors, walkways and ramps under 29 CFR-1910 referring to providing floors with anti-slip surfaces or maintaining surfaces in non-slip condition. The previous OSHA recommendation was 0.50 COF.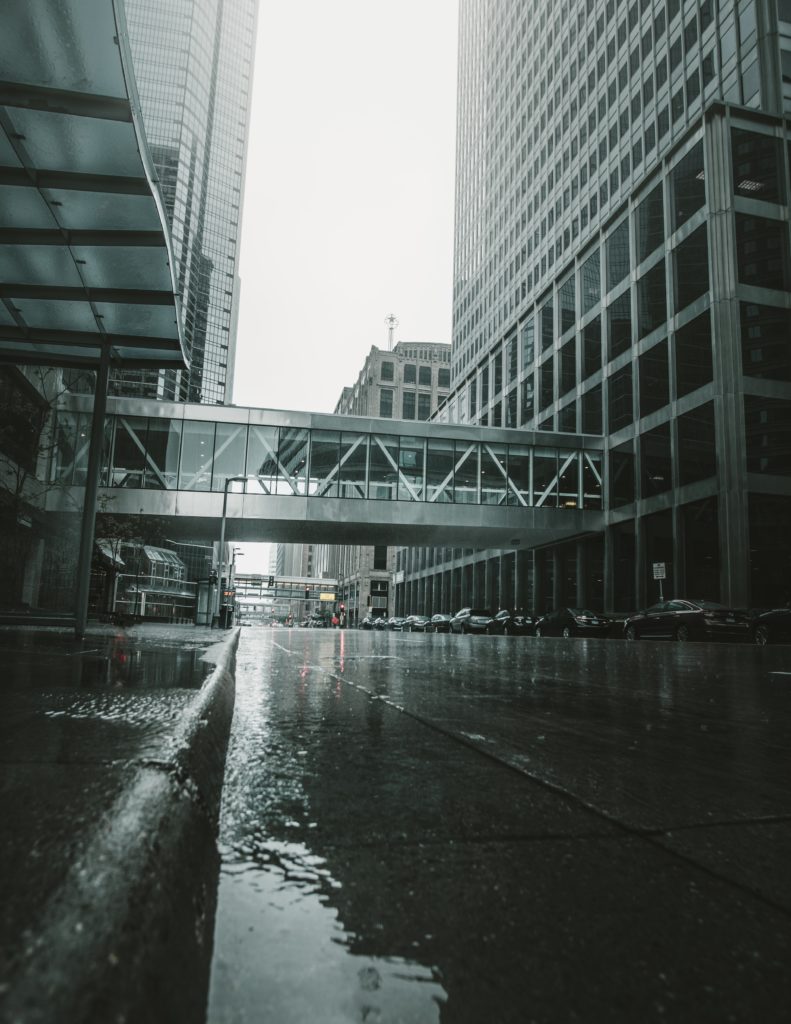 Accepted Industry Standards
The National Floor Safety Institute (NFSI) has published ANSI/NFSI B101.0 Walkway Surface Auditing Procedure For The Measurement of Walkway Slip Resistance, the NFSI B101.1 Test Method for Measuring Wet SCOF of Common Hard-Surface Floor Materials and the NFSI B101.3 Test Method for Measuring Wet DCOF of Common Hard-Surface Floor Materials. The ANSI/NFSI B101.1 calls out for a 0.60 or above SCOF to be classified as high traction and the ANSI B101.3 calls out for >0.42 for High Slip Resistance Potential.
The 825A tests to the ANSI/NFSI B101.1-2009 standard. The 925 tests to the NFSI B101.3-2020 standard as well as the ANSI A326.3 as an equivalent.
As adopted by Underwriters Laboratory (UL) and the American Society of Testing and Materials (ASTM) 0.50 COF or above has been traditionally recognized as providing non-hazardous walkway surfaces. Source: ASTM D2047 and the Slip and Fall Handbook, Stephen I. Rosen, Hanrow Press.
Static Coefficient of Friction Testing
American Slip Meter, Inc. has been involved in floor safety and manufacturing drag sled type slip meters since 1993. We are actively involved in the ASTM, ANSI and NFSI committees that develop and maintain walkway testing standards. Craig Stephenson, Vice President, is a Walkway Auditor Certificate Holder through the ANSI/NFSI Accredited Program.
There has been a lot of discussion and opinions published on the internet concerning drag sled testers and static coefficient of friction testers. One item that surfaces frequently is the opinion that drag sled testers cannot be used on wet surfaces. This is an opinion, mostly made up of manufacturers of strut type testers and dynamic testers. the truth is that drag sled testers have been around for many years and have been used for both dry and wet testing since day one.
The ANSI/NFSI B101.1 Test Method for Wet SCOF of Common Hard Floor Surfaces is a consensus standard for wet static coefficient of friction. Our ASM 825A tests to this standard.
The Scope of previous ASTM C1028 paragraph 1.1 "This test method covers the measurement of static coefficient of friction of ceramic tile or other surfaces under both wet and dry conditions while utilizing Neolite heel assemblies. This test method can be used in the laboratory or in the field."
These are two of the world's largest standards origination writing and maintaining a standard for DRAG SLED WET TESTING.
The other opinion that seems to surface a lot is that static coefficient of friction testing is being replaced with dynamic coefficient of friction testing. There is a company that has published on their website about the "New Gold Standard" that was published on dynamic testing is going to obsolete static testing. This is something that they would like to see, in their opinion, because they perform dynamic testing. The truth in this matter is that both static and dynamic testing have been around for years and neither are going away. The new standards that ANSI and NFSI published for dynamic testing is a very much needed document in the testing field but it IS NOT AND WAS NEVER INTENDED TO BE WRITTEN TO REPLACE STATIC TESTING.
I did ask the question from a fellow NFSI B101 committee member at the April 2011 meeting as to why he thought that with the addition of the dynamic test method, the static test method should be obsoleted. The reply was that static testing clouds the issue with their customers. It seems as though there is quite a bit of work being done to try to eliminate static testing because they cannot sell and explain why their customers should use and rely on dynamic testing.
This does seem like the way of a lot of businesses though, when you cannot sell and justify your business, try, try and try to eliminate competition. You will not hear us sell you a static tester by telling you dynamic is no good. Both test methods have a place in the industry. I will ask each of you to look at the definitions of static and dynamic coefficient of friction, look at your normal step when you walk and decide for yourself which type of test you need.
Static coefficient of friction (SCOF): The amount of horizontal force required to initiate movement of a body in horizontal motion.
Dynamic coefficient of friction (DCOF): The amount of force required to maintain a body in horizontal motion.
Now, watch your own foot when you walk. Are you contacting the surface, your foot remaining in the location while you build up force to propel your body forward(SCOF) or are you gliding or sliding across the floor to see how far you will move(DCOF)?
There is a need to know how much force to maintain a body in motion but if you do not initiate the slip first, a low SCOF, does DCOF, or how far you will continue to slide, come into play? When a slip does occur, you want to see a high DCOF number. With this, your chance of recovery is far greater than a surface with a low DCOF.
To sum this up, Drag sled testers CAN be used for WET testing. STATIC COEFFICIENT OF FRICTION (SCOF) is how much force is required to initiate horizontal movement, or a slip. SCOF IS AND WILL BE A VALUABLE TEST.
Easy To Calibrate, Easy to Use
Simple to follow instructions. Perform test in seconds. Designed for ease of operation and handling. Lightweight, complete kit is less than 8 lbs.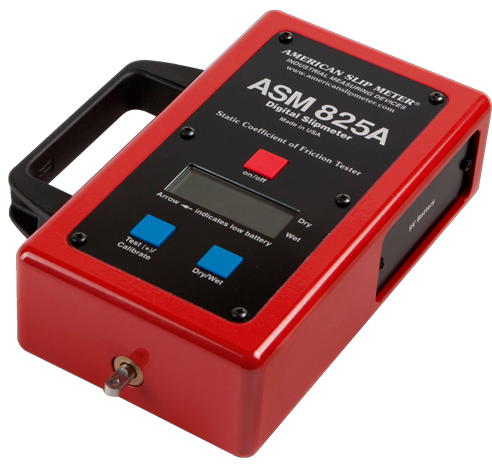 ASM 925 DCOF Tribometer
An NFSI Approved device
Smaller and easier to use than other DCOF devices. The meter tests to the industry standards for DCOF and is designed to reduce or remove the variables between different operators using the equipment.
Combination Slip Meter Kit
Order the Combination Slip Meter Kit and Save!
You'll get the ASM 925 DCOF and the ASM 825A SCOF Meters in this one kit.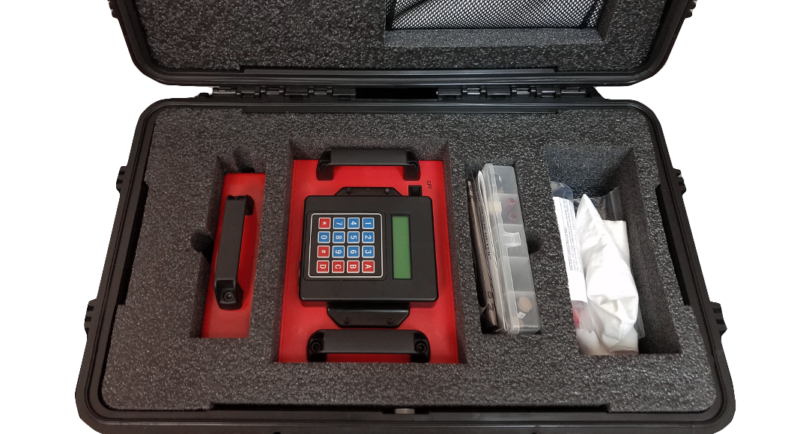 Celebrating over 28 years of slip and fall prevention!